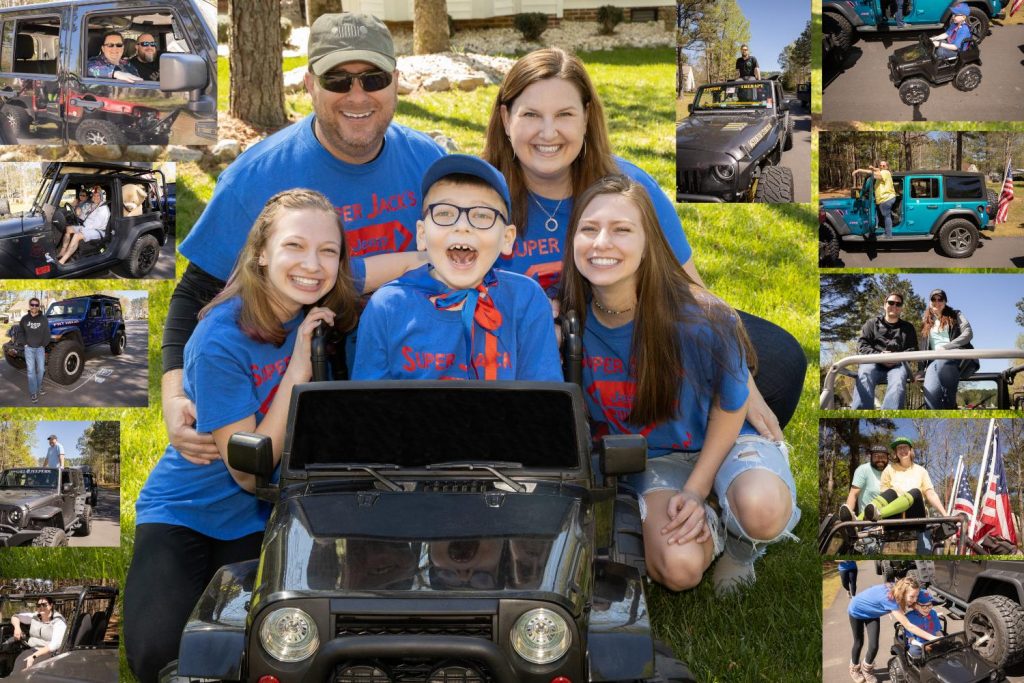 Although I am a professional photographer, the best camera is the one that you have with you: I was out rinsing pollen off the cars when this parade of Jeeps came through our neighborhood and I didn't even have my cell phone on me.
The Jeeps circled back around and stopped about 3 houses up from our house at Super Jack's which gave me a chance to grab a camera. I grabbed my smaller Canon M50 and the battery died about 3 shots in. I changed the battery and the battery started to go red. Then, I did what I should have done to begin with. I grabbed my pro-gear with a flash and got the shots that you see pictured above.
Jack has terminal brain disease and had a rough week. His Jeep buddies decided to visit: Jack smiled. Jack laughed. Jack drove his Jeep. But Jack wasn't the only one smiling. Super Jack brought many smiles to the faces of those hanging out on the street on a beautiful Saturday while the world is going through a global crisis in April 2020.

Although it's a reality of the world we live in at the moment, I'm not mentioning the "C" word. It's mentioned enough on the news and all over the internet. However, stories like Jack's are a reminder that there are other challenges in life, but Super Jack also reminds us to smile, to laugh, to play.

Family and friends coming together in the street on a beautiful Saturday, trying to stay 6 feet apart and enjoying the simple things in life like a little boy, Super Jack, riding his Jeep smiling and laughing while bringing smiles and laughter to the faces of others during a global crisis.

We all need some hope right now and Super Jack delivered with his contagious smile.